2023-24 School Calendar: bit.ly/23-24mspscalendar
It is with incredible gratitude that we list all of the sponsors that so generously supported the Mona Shores Public Schools End of School Year Celebration on June 15. This celebration honored current, as well as past retirees as well as offered an opportunity for us to thank our hard working staff for another successful school year. This event was a huge success, but would not have been possible without the donations received by our sponsors. As a public school district, we are not allowed to utilize district funds to support any type of celebration for staff. Therefore, it is sincerely only because of your generosity that we were able to send our staff off for summer with a great celebration. Thank you to the following sponsors: Anchor Chiropractic, Best Financial Credit Union, Blended Furniture Market, Board & Brush Muskegon, Brunch House, Chalet Floral, Churchill PTO, Coastline Appraisal, Fresh Coast Counseling, GLP, H & S Companies, Horace Mann, Hunt Orthodontics, IHOP, Lakeshore Carpet One, Laketown Family Dental, Lincoln Park PTO, Meijer, Mona Shores Athletics, MSEF, MSOP, MSTEA, Nichols a division of Imperial Dade, Realistic Photography, Ross Park PTO, SAFFE Furniture & Grand River Office Furniture, Sailor Classic, Semlow Chiropractic, Shoreline Landing, Skeetown Tavern, TowerPinkster, Triangle Associates, Inc., Wasserman's Floral, Westwind Construction & Development, Wiser Contract Furniture, LLC

Vote May 2!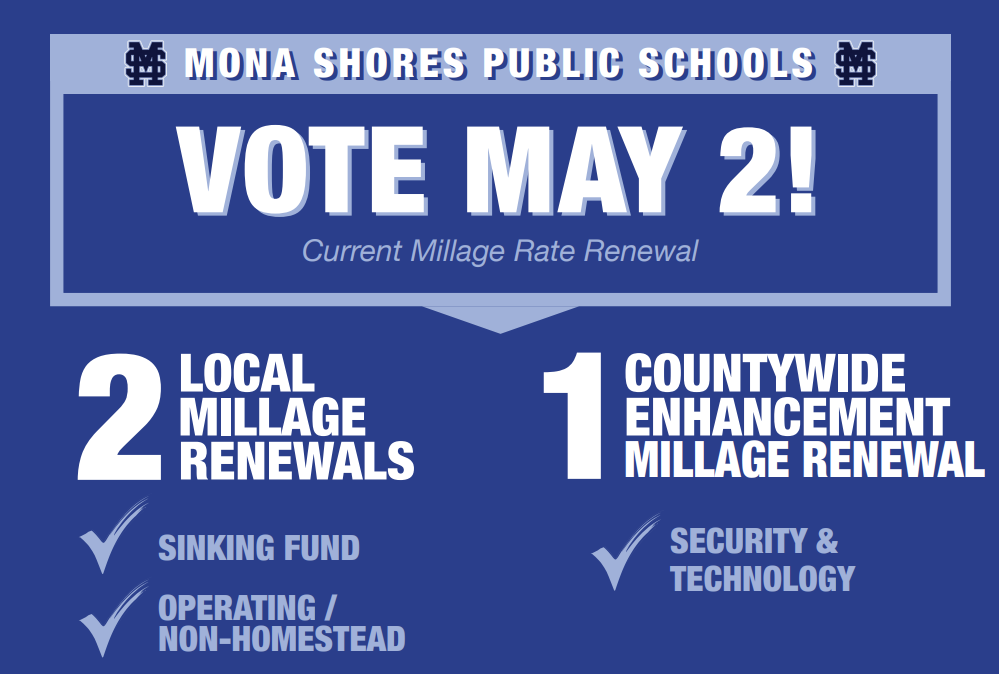 "Matilda" The Musical presented by the Mona Shores High School Choir, opens next week. Reserve Your Tickets Today! Scan the QR Code below or follow:
https://www.showtix4u.com/events/MSHSCHOIR
If you already have your tickets, thanks so much for your support and we truly hope you enjoy the show!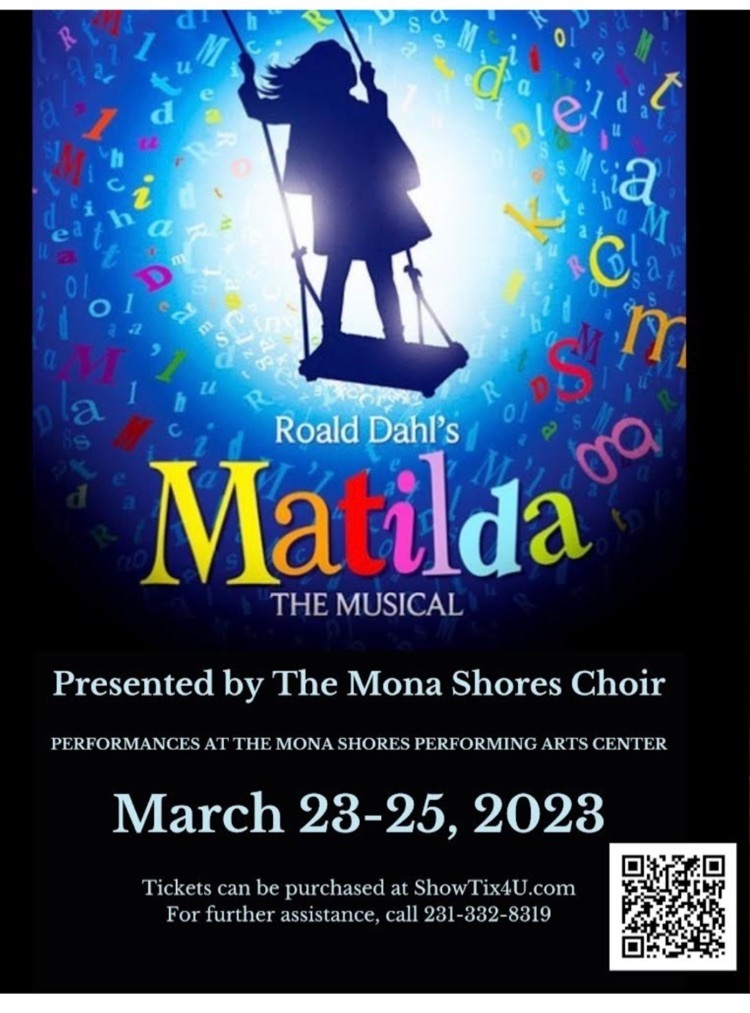 Happy 2023! We look forward to welcoming everyone back tomorrow morning!

Welcome to our new website! We are also very excited about our new Mona Shores App. Get it to day in the App Store or the Google Play Store, just search Mona Shores!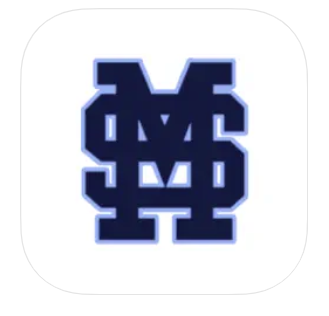 What a summer! 37 classrooms renovated, HVAC-plumbing-electrical updated, landscaping completed, and furniture updated. More to come thanks to the support of our incredible Mona Shores Community!