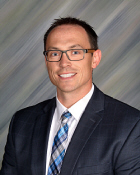 JANUARY 2, 2023
MSMS Families!
I hope that you all had a wonderful Christmas break, enjoyed time with family and friends, and are now ready to launch into 2023! I am certain that MSMS will not only have a great year, but Mona Shores, collectively, will have a year that our students, families, and staff will remember. I believe that it will be a year of growth, reflection, success, and opportunity. At MSMS, know that we will continue to focus on being the best educators, students, families, and middle school that we can possibly be; we will work towards success, as students and as individuals, for every student in our building.
As we move into the month of January, our focus will be on GRIT. Grit, by definition, is "courage and resolve; strength of character." Angela Duckworth, lead researcher and voice in the area of grit and mindset, says that, "Grit isn't luck. Grit isn't how intensely, for the moment, you want something. Instead, grit is about having what some researchers call an"ultimate concern"–a goal you care about so much that it organizes and gives meaning to almost everything you do. And grit is holding steadfast to that goal. Even when you fall down." Daily, our grit and fortitude are challenged. Perhaps that is around our "ultimate concern", a new goal that we've set for ourselves, distractions to our focus, or simply struggling through the challenges and hurdles that pull us away from the person we long to be or a task that needs to be completed. We all struggle with this; our students struggle with this. I wonder how we might model, teach, discuss, and expect grit for our students. We understand how this grit and growth mindset can positively impact our students, their learning, and overall success, and this is what we want our students to understand, experience, and learn. As we move through January, please discuss, recognize, share, and support a growth mindset and grit at home, talking with your child about what grit looks like, sounds like, and feels like as we encounter challenges and pursue our goals. I believe that if we all continue to grow, broaden, and strengthen our grit and growth mindset, we will be mentally stronger, find more success, enhance our building and school, and have a deeper impact on our community.
Here are just a few announcements and reminders as we begin a new week...a new month...and a new calendar year. There are additional items in the Weekly Events.

GET ONE WORD || While many set resolutions for the new year, Jon Gordon offers a different approach. He and his co-authors challenge us to choose one word that will simplify and focus our life. What might you, your family, or your students' ONE word be for 2023 ( http://getoneword.com/ )? My guiding and focusing word this year will be "IMPACT." I believe that we are all given opportunities, situations, relationships, professions, and space to positively impact the lives of others. Too often, we lose sight of this privilege and opportunities due to distractions, loss of focus, social media, circumstances, or any other slue of life situations. I believe that we also perceive this impact has to be big, deep, or life altering. When in fact, having impact can occur in all of the little things: a friendly smile, a hand shake, a conversation, a word of encouragement, or simply giving of your time. As an educator and leader, I will focus on these moments and positively impact others - students, staff, family, community, profession, other educators, strangers. I wonder what you and/or your student's ONE word might be for 2023. I challenge you to consider, share, and discuss with your students and families.
P-R-I-D-E || As we move into 2023, please continue to talk with your students about demonstrating Sailor PRIDE (Personal responsibility, Respect, Integrity, Disciplined, Engagement) in all that they do! The more we can talk about it with our students (as we will the first week back), the more effective the message will be. At our grade level meetings next week, we will do the same.




US DEPT. of EDUCATION'S TIPS FOR JANUARY || 1) Make a winter-weather plan for sick and/or snow days in advance. 2) Be a meteorologist, introducing the science, weather patterns, and predicting them to your students. 3) Celebrate Martin Luther King, Jr. Day on January 16 by having your students complete and share the sentence "I have a dream that…" It might provide a great opportunity to talk about the incredible impact he had on our country.




ARTICLE on BUILDING RESPECT || We wanted to pass along this article on Angela Duckworth: What is the Meaning of "Grit". I believe it offers ways for us as parents and educators to gain a bit of learning and understanding about grit and how it benefits our students. better, more deeply, connect with the adolescence that we live and work with.
I hope you and your family have the best year ever, that 2023 is one that you will always remember. At MSMS, we will continue our focus on success for every student and on partnering with parents to build character within our students.
With SAILOR PRIDE,
Doug Ammeraal || Principal
MSMS FOCUS: Culture || Curriculum || Literacy || SEL || Effective Instruction || MTSS
2022: FOCUS & PURPOSE

MSMS FOCUS: Culture || Curriculum || Literacy || Effective Instruction || MTSS
2022: FOCUS & PURPOSE
MSMS FOCUS: Culture || Curriculum || Literacy || Effective Instruction || MTSS