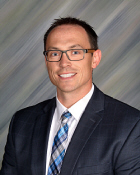 DECEMBER 3, 2023
Middle School Parents,
It was another great week at MSMS and a strong conclusion to November!
Moving into December, it's hard to believe that we have finished the first three months of the school year and are looking towards the two-and-a-half weeks before Christmas break! The first third of the school year has really been outstanding! In classrooms, teaching and learning has been exceptional - high levels of engagement, high expectations, and an intentional focus on learning. Discipline referrals remain steady but lower in intensity - the vast majority of our students continue to make positive choices. We have intentionally focused on building ownership, responsibility, respect, and gratitude with our students. Now, we finish 2023 off strong!
As we kick off a new month, we will begin a focus on service with our students. Our challenge to the students of MSMS, will be to think outside of themselves, to do something positive for someone else. We have students with big hearts, who care about others; I believe this is naturally inside of us all. Throughout the month, we will remind our students and challenge them to serve others. It is in serving others that we reach our fullest potential and can impact the life of someone else. I believe Martin Luther King Jr. says it perfectly, "Everybody can be great...because anybody can serve. You don't have to have a college degree to serve. You don't have to make your subject and verb agree to serve. You only need a heart full of grace. A soul generated by love." As we begin a new month, one that lends itself to giving and service, we will remind, teach, and inspire this within our students. Please do the same at home, talking about and recognizing service within your family, friends, and community.
Here are a few reminders for the week:
TOYS FOR TOTS || Our annual Toys for Tots collection begins Monday, December 4th and runs through Wednesday, December 13th. Please send in a new, unwrapped (no wrapping paper) toy with your student to be turned in to their crew teacher. Each toy that a student donates will earn them a ticket for a raffle drawing to attend a movie/pizza party with a friend. If you would rather donate cash, $10 is equivalent to one toy. Our school wide goal is an ambitious 600 toys this year. If we reach our school-wide goal, every student will receive a small treat! Help support and give a family a Merry Christmas this year. Thanks in advance! Email Meghan Schiller (schillem@monashores.net) with any questions.
SAILOR CELEBRATION || Our first Sailor Celebration is upon us! The event will be on Friday, December 8th and will run from 5:00- 7:00 pm. This is NOT just a dance, nor is it a formal event (meaning, NO NEED to dress in fancy clothes!). However, there is a theme of "The Grinch/Whoville", so students are welcome to wear their most festive apparel to keep the Grinch away :)

Activities include but are not limited to: karaoke, a craft room, video games, board games, movie, basketball/volleyball, a dance room, cookie making and much more. Pizza, gatorade/water and candy are available to purchase for an additional fee.

Tickets are $4 if purchased before the event and will be sold at school during lunch on Wednesday, Thursday, and Friday (the week prior). They are $5 if purchased at the door.

As always, in order to make the event a success, we are in need of parent volunteers. If you are interested in helping, please SIGN UP HERE. Email schillem@monashores.net with any questions!
GIRLS ON THE RUN || Girls on the Run at MSMS is up and running. Please see the information in the Weekly Events for additional details and information. You may also reach out to Mrs. Basse for more information if need be.
SAILOR EXPERIENCES || This year, we will again be offering Sailor Experiences for our students. These are 8 week opportunities for students to engage, experience, and connect with their peers and teachers. We hope/plan to offer 6-8 options for students to sign up (one per student to start out). Our goals with Sailor Experiences:

Increase connections of students to school, peers, and teachers

Have new experiences and learning based on interests

Provide additional and enhanced opportunities for learning and engagement
These will be rolled out to students in the weeks ahead. We are hoping to fill (20-30 students) each session and then offer another round Trimester 3. More information to come.
FRIENDLY REMINDERS ||

CHANGING WEATHER -- Please be sure to plan extra time if dropping your student off or if they are walking. With snow and slippery roads, it will take extra time. Also, students will be outside in the mornings until 7:30. They will be able to get breakfast beginning at 7:15. Please make sure they are prepared and dressing appropriately (coat, gloves, hats). If your student / family needs support with any of these items, please let us know.

WATER BOTTLES || Please put your students' names in their lunch boxes and on their water bottles. It helps to easier identify the owner and return them to students if they are left behind.
With SAILOR PRIDE,
Doug Ammeraal
Principal
Email | ammeraad@monashores.net
Facebook | Mona Shores Middle School
X (Twitter) | @msms_sailors
X (Twitter) | @dougammeraal
Instagram | msms_sailors
Hashtag | #msmspride
FOCUS: * CULTURE * CURRICULUM * LITERACY * SEL * EFFECTIVE INSTRUCTION * MTSS *
MSMS FOCUS: Culture || Curriculum || Literacy || Effective Instruction || MTSS
2022: FOCUS & PURPOSE
MSMS FOCUS: Culture || Curriculum || Literacy || Effective Instruction || MTSS