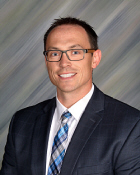 JUNE 5, 2023
MSMS Families,
It's hard to believe that we are in our final two weeks of school. This year has certainly been an outstanding one, filled with many successes and failures - learning opportunities. I am extremely proud of our students and staff for their grit, positivity, flexibility, and continued focus making MSMS the best middle school for OUR students!
Our final character trait of the year is SUCCESS. As we kick off our final few weeks of the school year, along with the month of June, we will discuss and focus on success! By definition, success is, "The fact of getting or achieving wealth, respect, or fame" For me, success is much more than that! I might suggest a better definition of success from Coach John Wooden. He says that, "Success is the self-satisfaction of knowing that you did the best that you are capable of doing, to become the best you are capable of becoming." If we, and our students, can honestly say that we have given our best effort, regardless of outcome, that is true success. As we reflect on our year and transition into summer, I would ask our students to continue to focus on giving their best in all that they do and know that their best, regardless of outcome, is true success.
8th GRADE BON VOYAGE || What an amazing turnout! Over 200 of our 8th graders showed off their dance moves, ate some outstanding food, won prizes, hung out with their friends, and celebrated their three years at MSMS! It was an outstanding way for us to celebrate with them and launch them off to high school. See a few pictures in the Weekly Events.
RIDE WITH PRIDE ASSEMBLIES || We will be celebrating and doing our final Ride with Pride drawings this week during CREW time. We have identified our finalists at each grade level last week and will announce winners at our assemblies.
LOST & FOUND ITEMS || There are a lot of items that have been laid out on tables in front of the cafeteria! These are from gym classes, lockers, hallways, cafeteria, and anywhere else our young people have left / lost them. Please encourage them to take a look over the next couple of weeks.
MEDICATION PICK UP || All unused / extra medication needs to be picked up prior to the last day of school. Our offices will be closed due to construction following student dismissal on the last day of school, June 16, so this window is very small. All medication that is left will be properly disposed of.
FINISH STRONG || We will be reminding and encouraging our students, over the final eight days, to finish their year off strong. We will encourage them to stay focused and reach those high levels of academic / behavioral success and to represent Sailor PRIDE in all they do. Please do the same at home; this is vital.
ARTICLE || I wanted to pass along this article link, Surviving the Teen Brain: 8 Pointers for Parents; I shared it last week as well. It provides some insight into our teens and pointers on how their brains function. It is a great article for us as we navigate these years with our students.
I am encouraged and excited by the partnership that we continue to have between MSMS, our parents, and community! I am grateful for the year we have had. Together, we will continue to focus on academic and behavioral successes, along with building positive character traits, for every student through the remainder of the school year.
I hope you all have a successful week!
#FinishStrong
Doug Ammeraal
Principal
Email | ammeraad@monashores.net
Facebook | Mona Shores Middle School
Twitter | @msms_sailors
Twitter | @dougammeraal
Instagram | msms_sailors
Hashtag | #msmspride
MSMS FOCUS: Culture || Curriculum || Literacy || Effective Instruction || MTSS
2022: FOCUS & PURPOSE
MSMS FOCUS: Culture || Curriculum || Literacy || Effective Instruction || MTSS